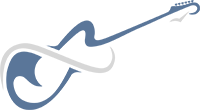 Infinite Guitar

Affiliates
Affiliate FAQ
How much will I get paid?
We pay 50% commissions for all sales!
And that's not all. Even after the initial sale, you'll continue to be paid over time as long as your referral stays a member on our site. For every subscription payment that your referral pays us, you'll get 10% of that too!
With such high commission rates and the recurring commissions over time from subscription payments, you have the potential to make serious income with this program.
When and how will I be paid?
Affiliates are paid on the 1st and 15th of every month via PayPal.
Do you screen your affiliates and commissions for fraudulent activity?
Yes. We are constantly monitoring our site's activity and proactively fighting any and all attempts at fraud. If we notice fraudulent activity on your account such as fake purchases, credit card fraud, mismatching IP addresses and/or personal information, suspicious proxy server usage, your account will be terminated without notice.
We have zero tolerance for any unethical practices in our affiliate program. You've been warned.
Do you use first-to-send or last-to-send?
We implement a "first-to-send" policy. That means the first affiliate to send a referral to us will be given the commission, even if the referral clicked a different affiliate's link more recently.
What is your minimum payout?
We keep a low minimum payout of $40. You must earn at least $40 worth of commissions before you will be paid during a given payment cycle.
How long does the browser cookie last?
We offer a whopping 6-month cookie! Which is more than double the amount of time of most competitors. So your referrals have half a year to purchase an IG membership from us after clicking your link. You'll get paid as long as they sign up within that 6-month timeframe.