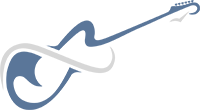 Infinite Guitar

Affiliates
Affiliate Terms
1. Joining the Program
When you become an affiliate for Infinite Guitar, you are bound by the terms of this agreement. Your participation in the program is solely for this purpose: to legally advertise our website to receive a commission on memberships purchased by your referred individuals.
2. Payment
All eligible affiliates will be paid on the 1st and 15th of every month through PayPal. Affiliates must provide a valid PayPal email address in order to be paid. If a valid PayPal email address is not provided, that affiliate will not receive any payments.
3. Minimum Payout Balance
In order to be paid on a given month, you must meet the minimum payout balance of $40.
4. Commission Status
Commissions are automatically put into pending status and manually screened for fraud. Once we determine the purchase is clear of fraudulent activity, the commission will be approved and you will be notified via email.
5. Fraud and Revocation of Affiliate Status
Your affiliate application and status in the program may be suspended or terminated at any point in our sole discretion. If we notice fraudulent activity on your account (credit card fraud, mismatching IP addresses and/or personal information, proxy server activity etc.), your account will be terminated without notice. We have zero tolerance for fraud and we proactively fight it.
To keep your account in good standing, you must abide by the following rules:
You clicking your own affiliate link before buying an Infinite Guitar membership is prohibited.
Do not inappropriately advertise. (False claims, misleading hyperlinks)
Do not spam. (mass email, mass newsgroup posting, etc…)
Do not advertise on sites containing/promoting illegal activities.
Do not violate intellectual property rights.
6. Affiliate Links
You may use graphic and text links both on your website and in emails. The site may also be advertised "offline" in classified ads, magazines, and newpapers. You may use the graphics and text provided to you by us, or you may create your own as long as they are deemed appropriate according to the conditions mentioned above.
7. Affiliate Tracking
When a web surfer clicks through your affiliate link, a 6-month cookie is set in their browser. When this person decides to buy a membership, the script will look for the cookie and match it with the affiliate who will be awarded the commission. Visitors sent through your affiliate link may make a purchase later in time and the commission will still be awarded if the cookie is present in their browser.
8. Terms of the agreement
These terms will begin upon your signup with the affiliate program and will end when your affiliate account is terminated. The terms of this agreement may be modified by us at any time. If any modification to the terms is unnacceptable to you, your only choice is to terminate your affiliate account. Your continuing participation in the program will constitute your acceptance of any change.
9. Signup Bonuses / Credits
Upon signing up with our program, you may or may not receive signup bonuses or credits to your affiliate account. These can amount to some form of cash equivalent. These signup bonuses or credits will only be paid out when you have reached the minimum payout amount designated by our Affiliate Program. You cannot redeem these credits for anything else other than what they are, and will not be dispersed until you have generated enough commissions that is equal or greater than the minimum payout amount. If you do not generate any commissions at all within a period of 1 year, our company reserves the right to revoke and cancel any signup bonuses credited to your affiliate account due to lack of performance.
10. Liability
We will not be liable for indirect or accidental damages (loss of revenue, commissions) due to affiliate tracking failures, loss of database files, and any results of "intents of harm" to the program or our website. We do not make any expressed or implied warranties with respect to the affiliate program and/or products sold at this site. We make no claim that the operation of the affiliate program and our website will be error-free and we will not be liable for any interruptions or errors.