Bare Knuckle Pickups Review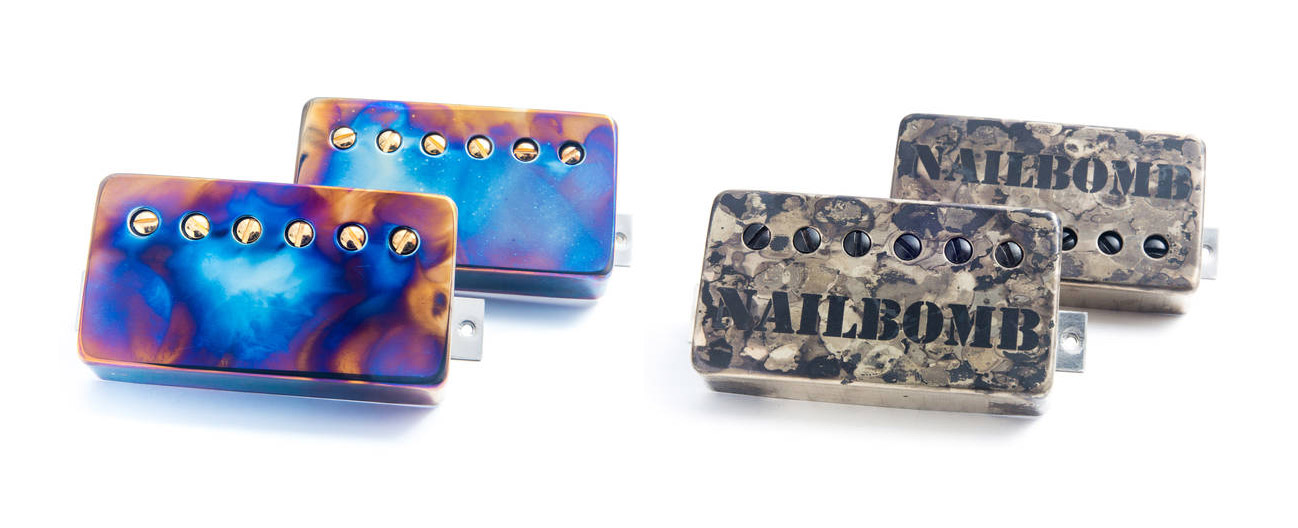 Since I did a review on the Mayones QATSI in the past I thought I'd go a step further and talk a little about the Bare Knuckle pickups that the guitar is equipped with.
In the bridge of this guitar is the Nailbomb (ceramic version) and in the neck is the Cold Sweat.
Neck Pickup – Cold Sweat
I really do like these pickups, especially the Cold Sweat. The neck version is alnico but Bare Knuckle does have a bridge version, which is ceramic.
The first thing I noticed with this pickup was the clarity and punchyness in my lead tones. It's not too thin or too thick, and sits somewhere in the middle and is quite balanced. I wouldn't say it has the "woody" tones that a lot of guitarists like (including myself) but it is close and has a very pleasant tone when clean. It definitely doesn't feel as compressed and squishy as some Seymour Duncan's I have used. It has the clarity of a single coil with the body of a regular humbucker and has a punchy/focused quality that I've not found in other neck humbuckers.
Bridge Pickup – Nailbomb
Onto the Nailbomb, which in my opinion is a nice pairing in some ways and odd (interesting) in other ways. The Nailbomb retains the same punchy clarity that I heard with the Cold Sweat, which is great, but there is a little too much in the highs and high mids that I usually don't go for in bridge pickup. I prefer a little rolled off the highs and some more low mids for a slightly warmer sound that I can brighten up if needed. That being said I would say that it fits this guitar well and gives it a very unique sound that's very suited for metal and hard rock, especially with dropped tunings.
Summing It Up
I will say that I'm rarely pleased with any pickups. And after using these, I'll definitely look into more Bare Knuckle Pickups!