Lick #1 from "Feen's Trick Bag!"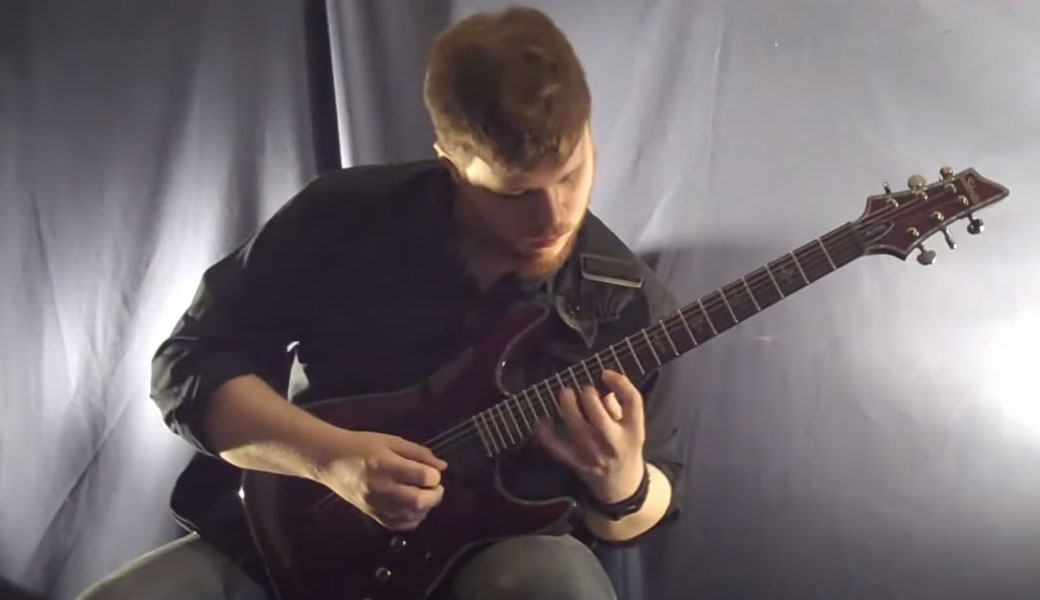 For this tutorial, let's dive into three licks that will be sure to challenge you in three different ways. Let this lesson serve as an avenue for exploring some techniques that can help achieve the note choices you want, but in different methods of execution. Remember, be clean, start slow, and follow each and every pick stroke/legato sign as closely as possible. Click Here for Full Tutorial
Lick 1
This one (as are all three of today's licks) is in Em. It starts out with some spread interval hybrid picking, leads into some more "confined" Em shapes, and then extends into a Michael Romeo-esque string-skipped pentatonic tapping line.
The rhythm values are rather sporadic and random as this lick is meant to "float", as opposed to be locked into any specific 16th note rhythm. Don't pay too much heed to these values (5's, 6's, 7's, etc.) as they are only written this way to keep the transcribed measures nice and even.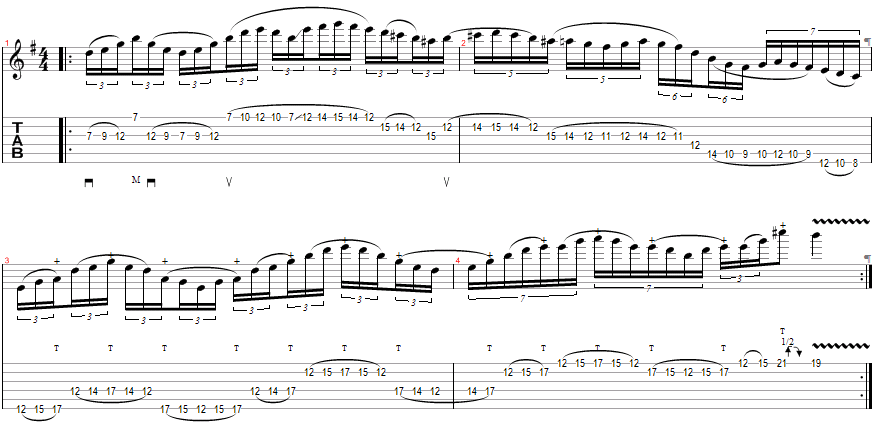 This article was originally published on Infinite Guitar in 2012 for the Feen's Trick Bag! tutorial.